The Midwest (Zones 4-5)
Spring is a long time coming in the northern plains of the heartlands and the Great Lakes states. Cold winds and rains can be a challenge, and your last frost dates can be anywhere from early April to late May. When summer does settle in it can stay hot and dry for extended periods depending on where you live, so your garden plants (like the people who live here) need to be strong and tough! When you start planning and buying plants for your garden it is a great idea to give those plants a bit of time to acclimate before planting them. Even a few days of slow exposure to the winds of spring can help them to adjust and get started. It makes it easier to perform all summer when they have been babied a little bit at the start. Here are some of our top performers and all are tough and ready for your heartland garden!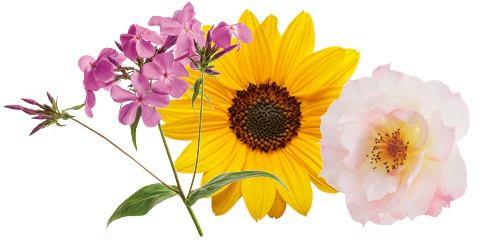 The Midwest (Zones 6-7)
While your last frost date in early-late April may seem a long way away, spring is looming for the southern heartland of the United States. This is an interesting place to garden because you have a little bit of everything, each year from gentle springs, to rip roaring thunderstorms, to heat waves and cold fronts, and it takes a wide variety of plants to cover all the bases. Spring plants need to be able to adapt to the heat of summer and a wide variety of conditions. That is what we at Proven Winners® look for: tough, long season performers. Here's a quick list of great plants to get you through the entire gardening year!