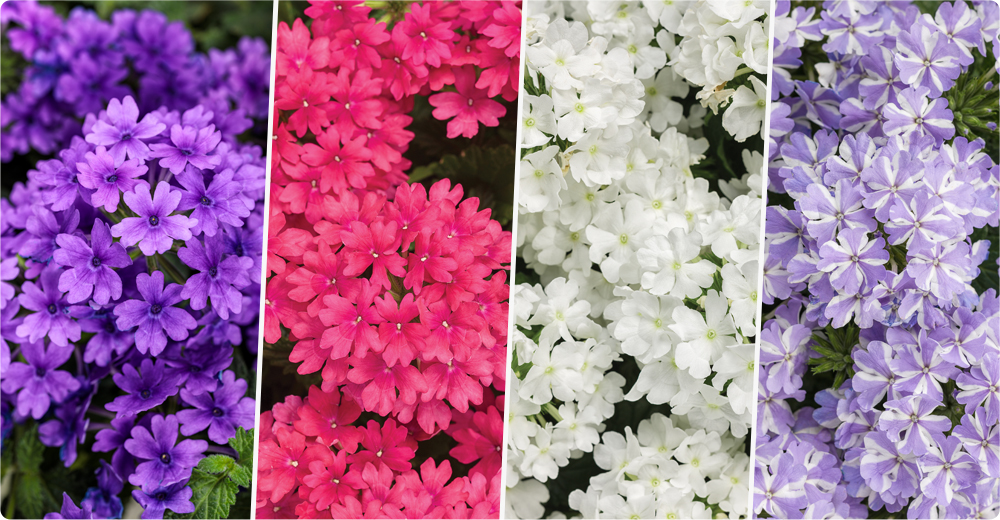 THE SUPERBENA® COLLECTION
Superbena® Verbena is a heat tolerant, mildew resistant, very long blooming annual for full sun. In colors ranging from burgundy to purple to pink, its vigorously spreading habit will quickly fill in the edges of your ground cover plantings. Standard Superbena has a mounded to cascading habit, making it excellent for use as a spiller in containers. No deadheading is needed to keep the blooms coming all season!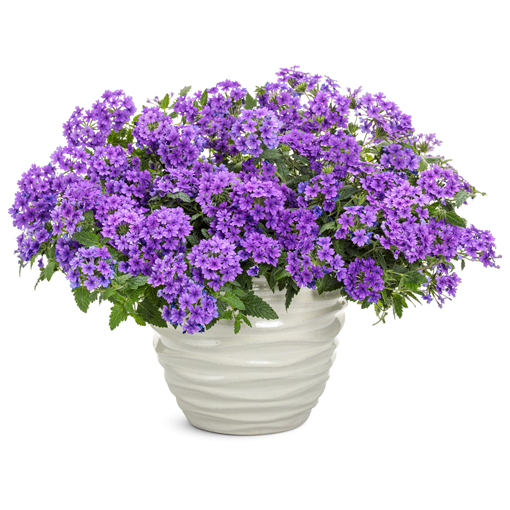 PRIMARY USE
Container Gardening
Landscapes
Groundcover
Mass Planting

PART SUN TO SUN
HEIGHT: 6-12″
SPREAD: 18-30″
FLOWER SEASON
SPRING   SUMMER   FALL
VIGOROUS PERFORMERS
Superbena® verbena have great vigor, awesome branching and wonderful summer performance. These plants burst with long-blooming flowers in a range of gorgeous, vivid colors that will become the envy of your neighbors! Superbena are great in landscape beds, but are also wonderful in patio planters and hanging baskets, stealing the show all by themselves.
CARE TIPS
SOIL & FERTILIZER
Superbena® Verbena are vigorous, heat tolerant, and mildew tolerant. While always great in containers, they are also fantastic in landscape beds. They can tolerate dry soils and lower fertility. Normally either an application of slow release fertilizer or amending with compost is enough to keep them happy and blooming in landscape beds.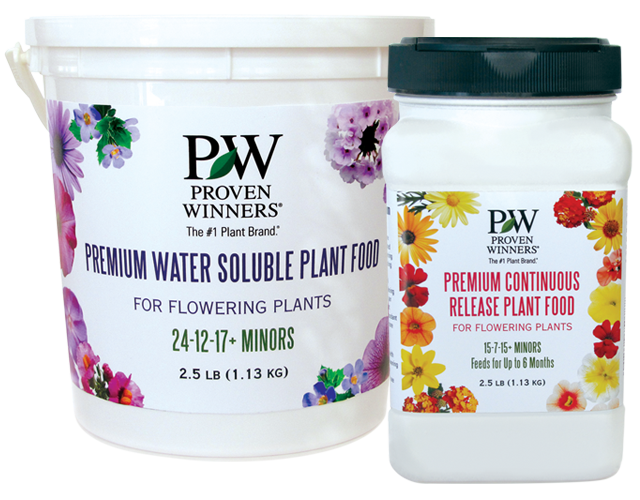 TRIMMING
They shouldn't need to be trimmed back but can be given a "haircut" – a trim back – using a sharp pair of scissors or pruning shears at any time. While naturally well branched, trimming them back will encourage additional branching, fuller plants, and ultimately more flowers. You can give them a very slight trim as you transplant to boost branching.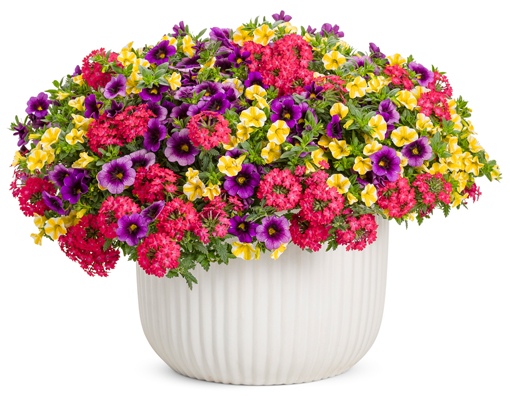 FRUIT SALAD RECIPE
SUPERBELLS ® GRAPE PUNCH™ Calibrachoa
SUPERBELLS® LEMON SLICE® Calibrachoa
SUPERBENA ROYALE® Iced Cherry Verbena