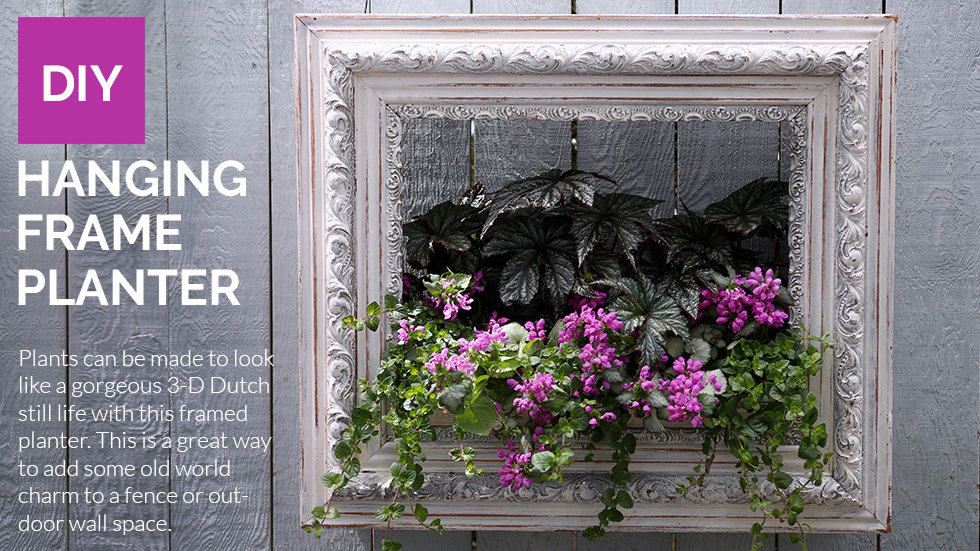 Where to Look
Ornate frames are pretty easy to track down. Check your local swap meet, antique store, or Goodwill and you'll likely run into a few different options and sizes. Every frame is a little different, so you'll need to take measurements and tailor this DIY to suit your unique find. Look for solid wood frames.
What We Did
We found these frames at the flea market and paid $10 a piece. We designed the box to be about two inches shorter and two inches narrower than the frame at its edges so the box sits recessed behind the frame. Since the bottom section of the frame wasn't quite deep enough to hold enough soil, we cut a chunk from another frame we had and jerry rigged it using some scrap wood spanners to achieve the necessary depth for our soil and plants.​
After building the back box and attaching it to the frame, we painted the whole unit white, hung it up on a fence using J-hooks and heavy-duty hanging wire then planted it up.
For a detailed step-by-step guide see the assembly slideshow and hanging demo video below.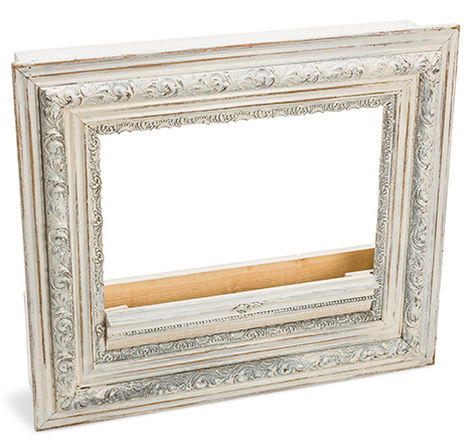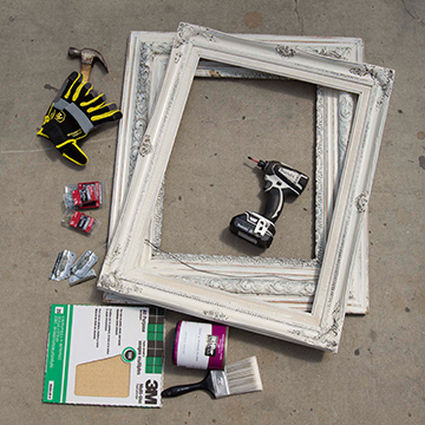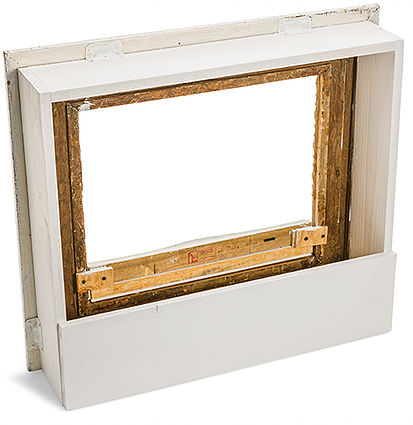 Tools
Miter Saw or Circular Saw
Hammer
Pliers
Power Drill
Paint Brush
Work Gloves
Building Materials
An attractive frame of your choice
1×6 pine board. Measure to get enough length for all four sides of your box.
1×8 pine board. Enough length for the backing piece that holds the potting soil.
Wood Glue
#16 x 1.5″ nails
3/4″ or 1/2″ tack nails
1″x2″ or 1″x1″ metal L-brackets
Sandpaper. 100 grade.
Outdoor Paint. We painted our frame white, but you can choose any color you like to complement your plants.
Paint brush
Hanging Hardware
Metal braided hanging wire. Make sure you get wire that has a weight capacity over 50lbs.
Screw eyes. The length will depend on your frame thickness. You'll want something that screws deep enough into the frame without going through it. We got 1 3/8″ size.
S-Hooks. 1 1/4″ sized hooks should work fine.
J-Hooks. These make hanging the planter on a fence a breeze.
It's worth it to spend a couple of extra bucks on quality materials. We've seen cheap screws break, crack, and buckle–not something you want when you're hanging a weighty item!