2017 GARDENER'S IDEA BOOK

MATERIALS
Collect wood drawers and wood shelves in sets.
The drawers should be at least 4" tall to hold soil for the plants, and a maximum of 6" deep so as not to throw off the balance of the screen.
The shelves should be deep enough to help support the weight of the drawers. We looked for carved decorative shelves, the more ornate the better.
Collect 3 wood doors that are relatively flat
The fewer panels the better. They should also be about the same size and height. We went for a shabby chic look, so we welcomed chipping paint and imperfections. Remember, these are staying outside anyway.
Tools
Sandpaper
Paint brush
Outdoor paint
Dropcloth
Dust mask
Work gloves
Hammer
Power Drill
Small hooks
Small nails to attach hooks
Nails/screws to attach door hinges
Plants + Soil
Plastic liner (optional)
Tips
Habitat For Humanity is a great resource for inexpensive building materials, including doors, hinges, and screws.
Antique malls, flea markets and thrift stores are great places to find drawers, doors, and shelves.
Chances are the things you'll collect won't all be the same color. That's where paint comes in. We went with an off-white wash to help unify the look of our finds.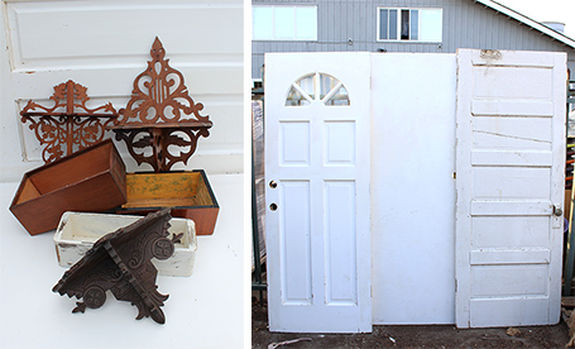 STEP-BY-STEP INSTRUCTIONS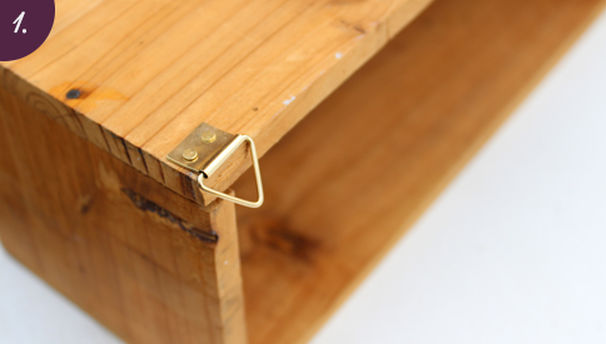 Attach Hooks
Attach 2-3 hooks to the top of each shelf and drawer depending on it's size and weight. This way your plantings are secure, but can be removed for easy planting and transport of the screen.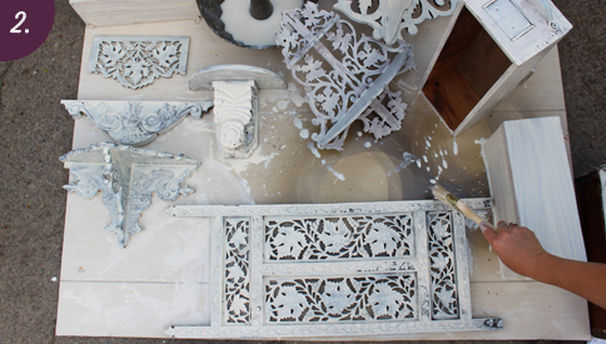 Paint The Shelves, Drawers, and Hinges
The paint job doesn't have to be precise or particularly neat. A quick coat will give the pieces a weathered, textured look that's perfectly imperfect. After the paint dries, you can even sand some areas for added effect.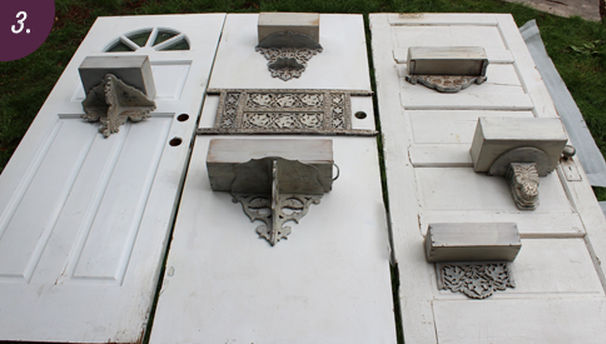 Arrange All The Elements
Lay the doors on the ground and arrange drawers and shelves in a way that you like. Avoid door panel edges and try to attach to even surfaces.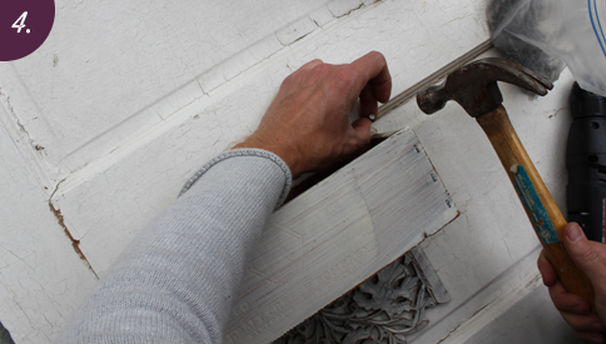 Put It Together
Attach the drawers/shelves. Nail small nails where you want the drawers and shelves to hang. Hang each piece onto the nails by the hooks you've attached. You can also make use of the drill and screws.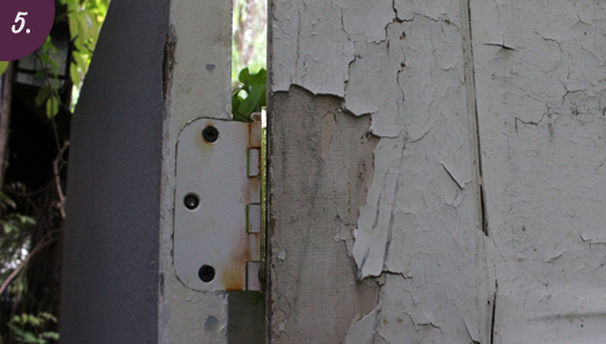 Set It Up
Move doors to the desired location. Get one more person to help you stand them up in a zag formation. Attach the door hinges so that they hold the doors in the formation. If the doors will be standing on a flat surface in a protected area, the zag might be enough to make them sturdy. If not, you may need to attach supports to the base, or dig trenches to hold the doors and support them by the surrounding soil.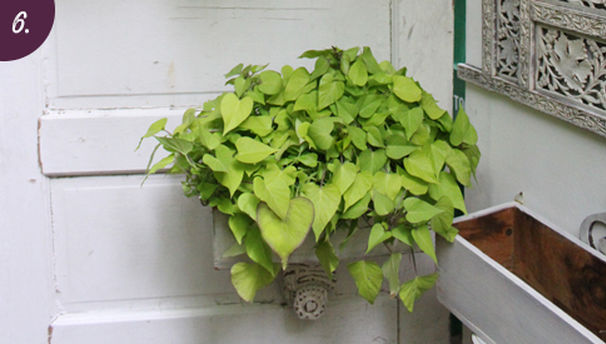 Planting
Fill the drawers with soil and plant up with plants. We recommend plants that will trail down the door for a romantic effect. We used sweet potato vine for this purpose.