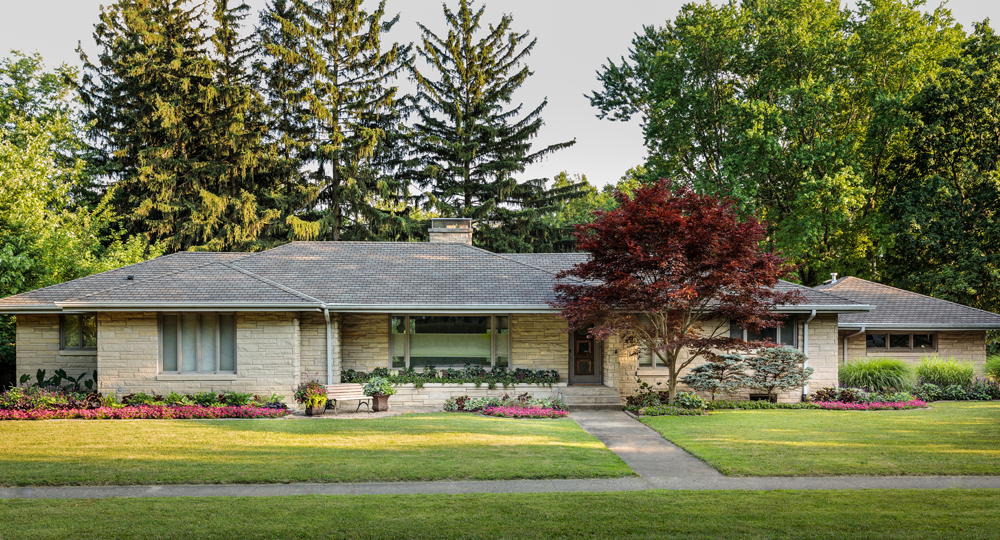 The Sun/
Shade Dilemma
Mixed Exposure Planting Guide
What do you do when an unmovable object like your house or a tall fence creates a sharp delineation between sun and shade in a garden bed? You might have both extremes within just a few feet, making it difficult to chose plants for that location. This page will help you navigate the process of planting an area with a tricky mix of light conditions.
OBSERVING YOUR SURROUNDINGS
Take a Look Around
There are many factors that can affect the light conditions in your yard. Nearby trees and other buildings can filter or block light in unexpected places throughout the day. On any given day, light quality changes. As the day progresses, filtered, indirect morning light transitions into stronger, more direct afternoon light.
Troubleshooting
If you've been wondering why a plant isn't doing as well as it should be in your yard, taking a better look at the surrounding light conditions is a great place to start. Maybe the plant isn't receiving as much light as you thought, or maybe it's getting too much! Keep in mind that this is a dynamic system, with conditions that shift throughout the year. As seasons change, the overhang of a roof can throw shade where it didn't before, or the sun may be obscured by a tree as its path across the sky shifts. If you just moved or your light conditions have changed dramatically (say, from a tree that's been removed or a new building) you'll want to keep some record of how light behaves throughout the year.
Planting With Confidence
As you become familiar with your light conditions, you'll be able to make planting choices that are right for your space. Even an area with dramatic contrast between sun and shade can be a thriving garden bed. It might feel crazy at first to plant full-shade plants just feet away from full-sun ones, but this can work very well if you know how the light behaves!
While keeping a gardening journal and tracking the sun's movements is a great way of improving your garden year-to-year, there are now apps that make the process easier! Apps like Sun Quest and Lumos use augmented reality to show the sun's path across the sky in real time so you can plan your garden accordingly.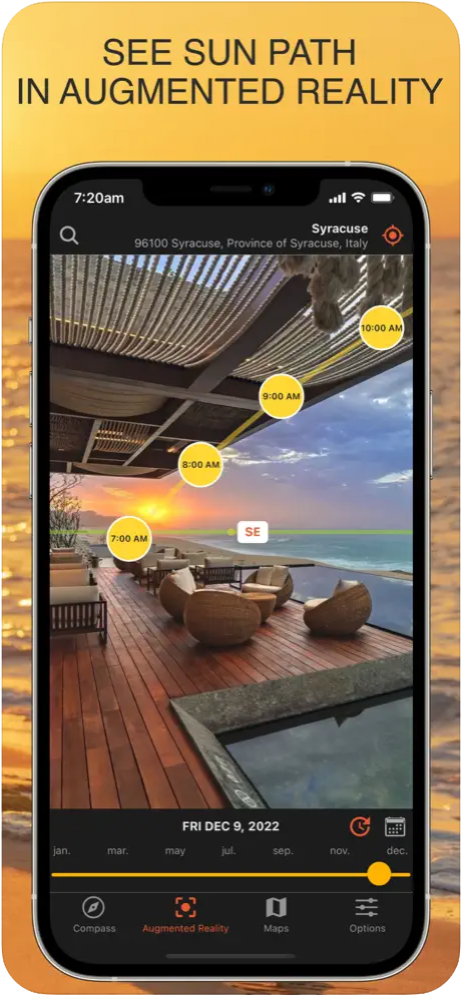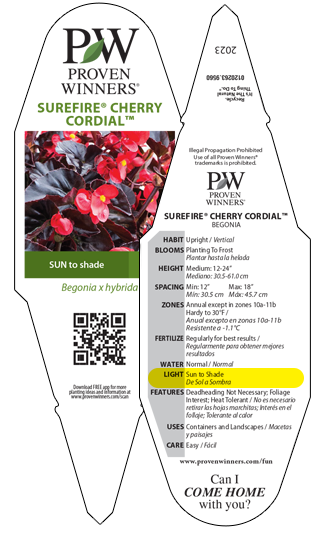 UNDERSTANDING A PLANT'S SUN REQUIREMENTS
The back of a plant tag has a lot of useful info. Study the back of your tag to find the light requirements needed for a plant to thrive.
SUN EXPOSURE TERMINOLOGY
Full sun – 6 or more hours of direct sun per day
Part sun – 4 to 6 hours of direct sun per day, including some afternoon sun
Part shade – 4 to 6 hours of direct sun per day, mostly before midday
Full shade – less than 4 hours of direct sun per day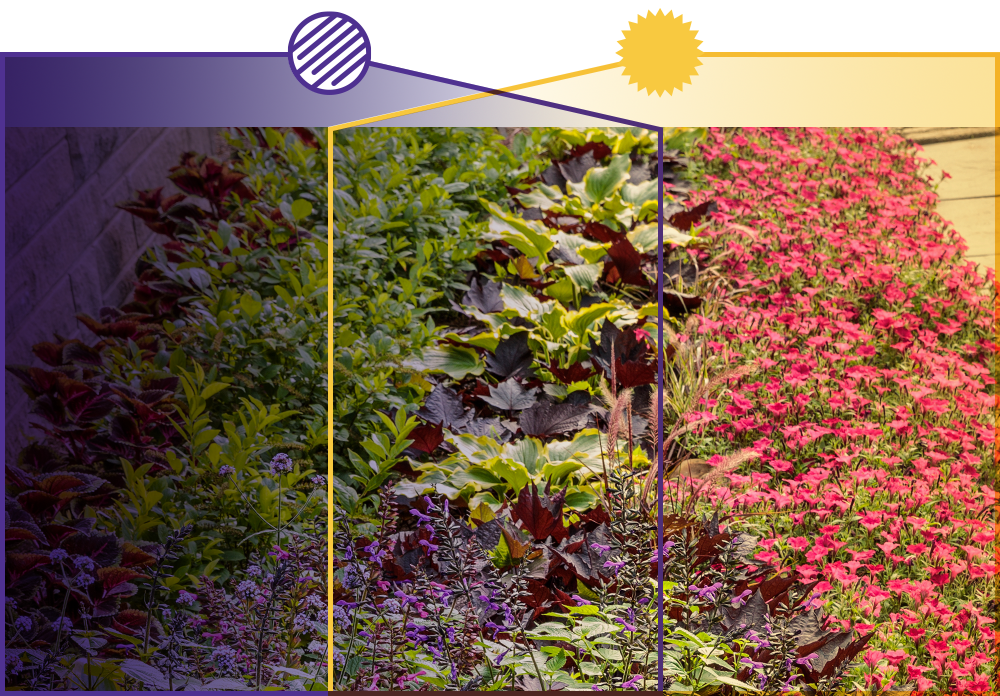 In this part of the garden, conditions conspire to create an area that transitions from full-shade to full sun, making plant selection challenging. Take a look at some of our plant recommendations below.