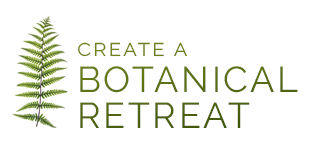 Call it botany chic. We were inspired by the world of vintage science: aging laboratories, microscopes, old test tubes, beakers and flasks. Turns out test tubes make beautiful vases for cut flowers from your garden, and beakers and flasks are perfect for rooting out cuttings and watching the development of their delicate roots. What to pair with all of these rediscovered artifacts? The luscious, textural foliage of plants like lysimachia, begonias, and scotch mosses brought life to this almost dreamlike setting.
Why not try this on your sun porch or in your greenhouse and turn it into a jungly wonderland next winter? On this page you will find guides to creating your own kokedama and building terrariums to awaken your inner botanist. These make amazing centerpieces and accents for your home or your next event. For more info on overwintering plants, check out our Overwintering Guide here.
SLIDESHOW:

Scroll over the image and use the navigation arrows to browse the photos.