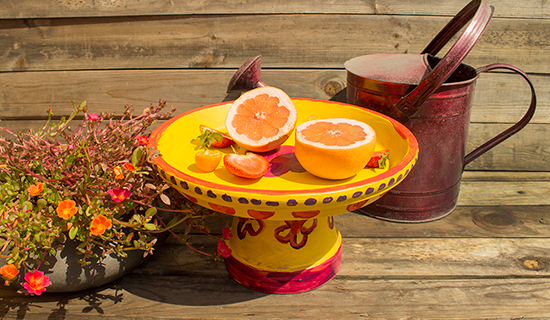 Butterfly Feeder
Butterflies are wonderful pollinators, and add a beautiful bit of magic to a thriving flower garden. They're attracted to bright, fragrant flowers, and sweet aromas. A butterfly feeder is a great way to attract them and keep them hanging around. Your kids will love chasing them around the garden, and you can have a load of fun making and painting your own butterfly feeder together.
MATERIALS
Bright colored paints
Red, yellow, orange, pink, and purple do best to
attract butterflies.
Paint brushes
Dropcloth or newspaper
Terra-cotta pot and saucer
We used a 5" wide pot and a 1′ wide saucer.
Liquid Nails adhesive
FRUITS BUTTERFLIES LIKE
Oranges
Grapefruits
Cantelope
Strawberries
Peaches
Nectarines
Kiwi
Apples
Watermelon
Bananas
Step-By-Step Instructions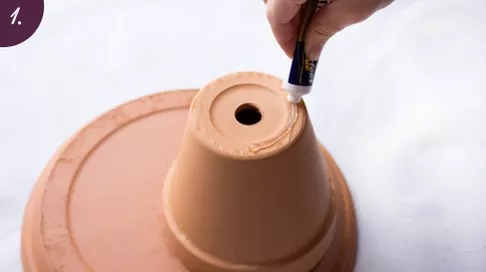 Apply Glue
Make sure your terra-cotta surfaces are free of dirt and dust. Apply liquid nails to the base of the terra-cotta pot.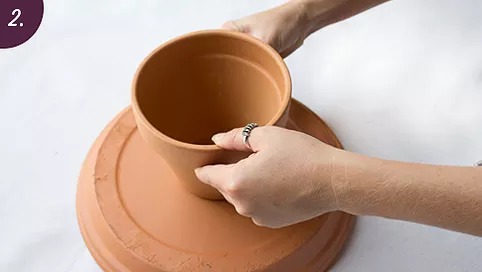 Glue the Pot and Saucer Together
Flip the pot and attach it to the center of the bottom of the saucer. Let the glue set overnight.
Time to Paint
While the butterfly feeder is still upside down, paint the pot and saucer. Paint the feeder however you and your kids like!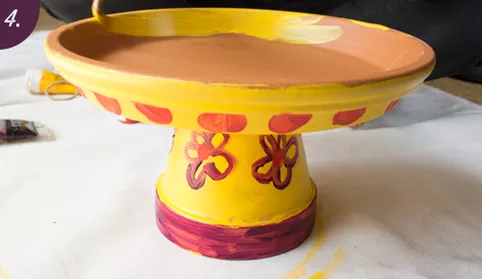 Finish Painting
Flip the feeder over and finish painting the top of the saucer. Have fun with different designs and patterns. You can also use stencils to add interesting ornaments.