What is Hypertufa?
Hypertufa is an anthropic (manmade) rock, originally invented for use in alpine gardens. Kind of like concrete, but much lighter and more porous, hypertufa is easy to mold into different shapes before it cures and hardens. Hypertufa is made by mixing equal parts perlite (volcanic glass), peat moss, Portland cement, and water. The materials are inexpensive and easy to find, so it's a cinch to make your own hypertufa containers!
Materials You'll Need:
Perlite
Peat Moss
Portland Cement
Water
Large mixing bowl
Container mold (e.g. a muffin pan or yogurt container)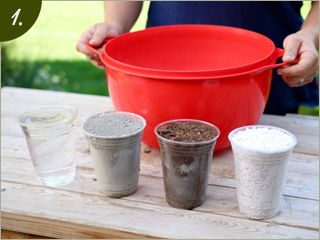 Mix it up
Mix equal parts perlite, peat moss, and portland cement in a large container, then pour water in and mix thoroughly. Let the mixture stand for a few minutes so the water can absorb. The consistency should be sticky and a bit drippy, like a thick batter.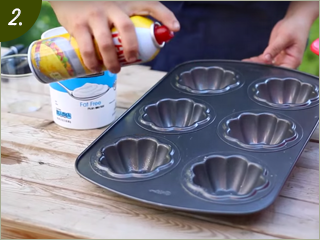 Oil the mold
Spray cooking spray into your container mold so the hypertufa doesn't stick in the mold.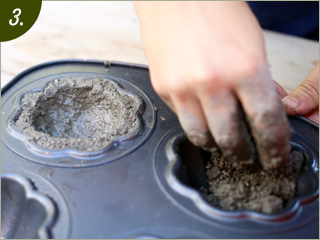 Fill the mold
Pour hypertufa mixture into the mold. Once it has sat for a few minutes, form it to the insides of the mold to the desired thickness. If you are making a planter, use your finger to make a small drainage hole. If you are making a vase, line the inside with a plastic cup.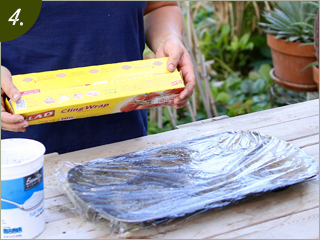 Cover with plastic wrap
Cover the molded form with plastic wrap and set it aside to dry in the shade for 24-36 hours.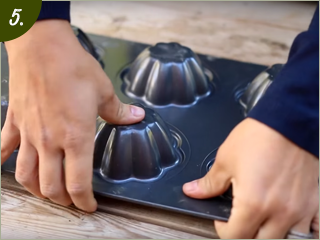 Remove from the mold
Remove the hypertufa container from the mold. Applying a little pressure to the bottom of the mold will help release the hypertufa.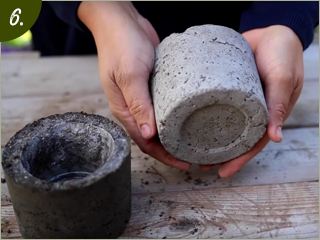 Cure it
Let the hypertufa container cure in a shady spot for 10-14 days before using. It will naturally lighten in color as it cures.

Personalize!
You can add paint to your new containers to dress them up a bit. The possibilities are endless