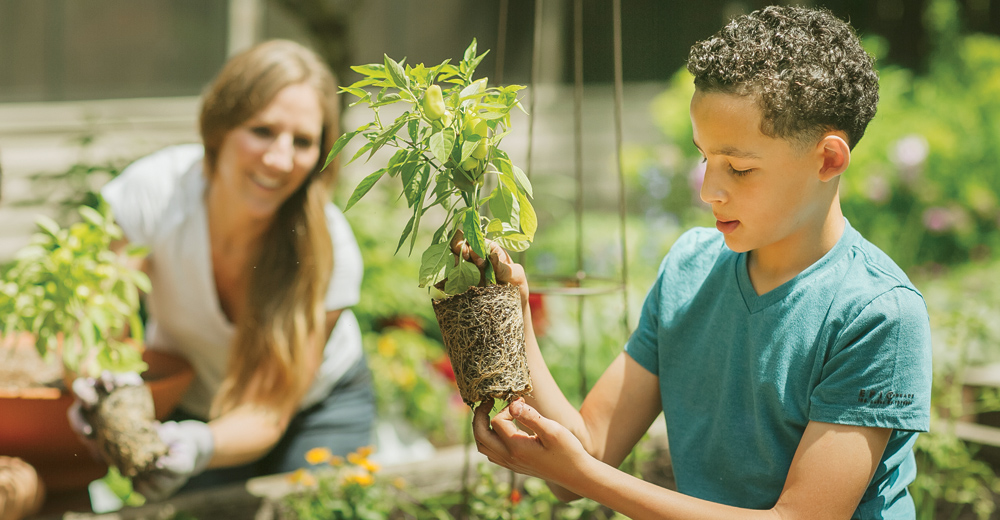 A Guide to Family Gardening
When the kids grow their own tomatoes and berries, they're way more likely to actually eat them. Here's our guide to getting the kids interested in planting their own garden.
CHOOSING YOUR PLANTS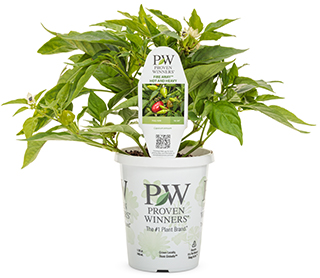 If you want the kids to have fun tending to their garden, you'll want to select no-fail plants that are sure to succeed. Here are the plants that were used in our raised bed garden:
Lady Godiva® Yellow Calendula
Fire Away™ Hot and Heavy Pepper
Tempting Tomatoes™ 'Garden Gem' Tomato
Tempting Tomatoes™ Goodhearted™ Tomato
Amazel Basil™ Ocimum
Tangerine Slice A-PEEL® Thunbergia
Marigold
Onion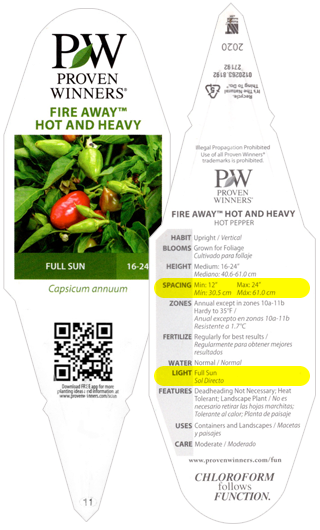 READING THE PLANT TAG
The back of a plant tag has a lot of useful information. Study it with the kids and have them help you plan out which plants will go where in the garden bed. Light requirements and plant spacing are a great place to start teaching them about what conditions plants like and don't like.
PLANT STAKES
To get the kids familiar with a plant tag, have them read off plant names to you as you wood burn labels onto some craft wooden stakes.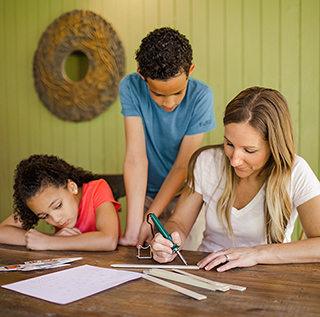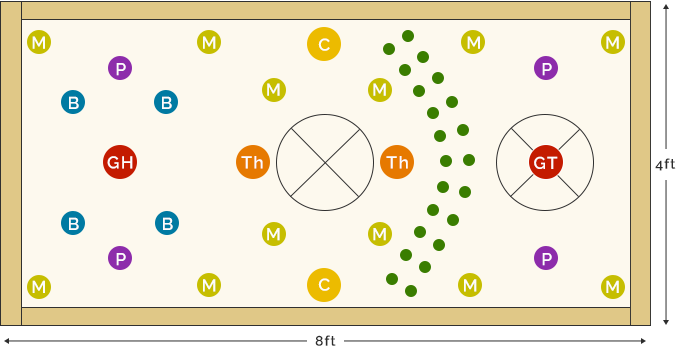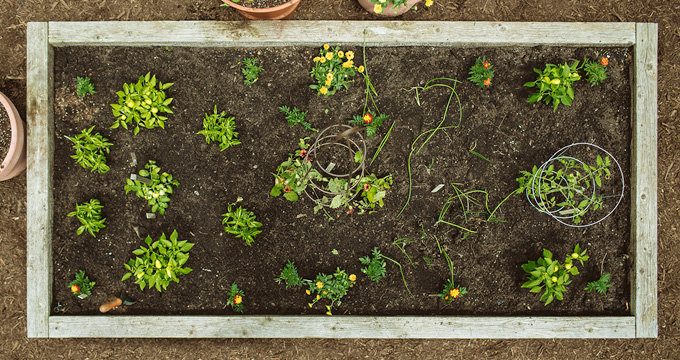 DIAGRAM KEY

Thunbergia & Tomato Cages

Tangerine Slice A-PEEL® Thunbergia

Marigold

Lady Godiva® Yellow Calendula

Onion

Fire Away™ Hot and Heavy Pepper

Tempting Tomatoes™ 'Garden Treasure' Tomato

Tempting Tomatoes™ 'Goodhearted' Tomato

Amazel™ Basil Ocimum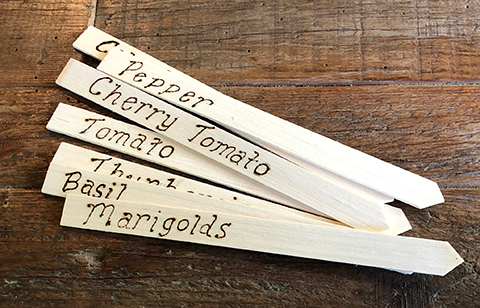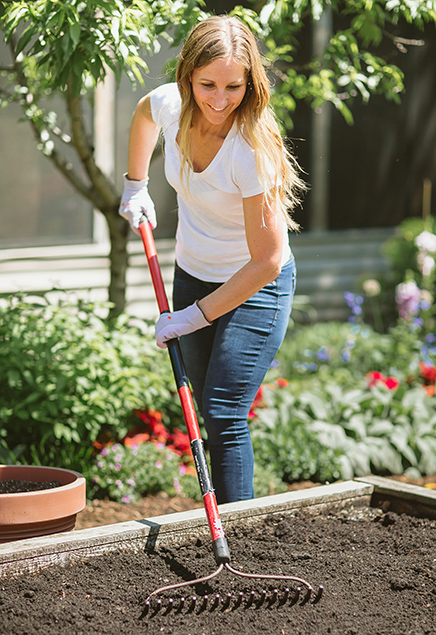 PREPARE THE SOIL FOR PLANTING
Amend your soil if needed. Make sure it's well mixed and evenly spread.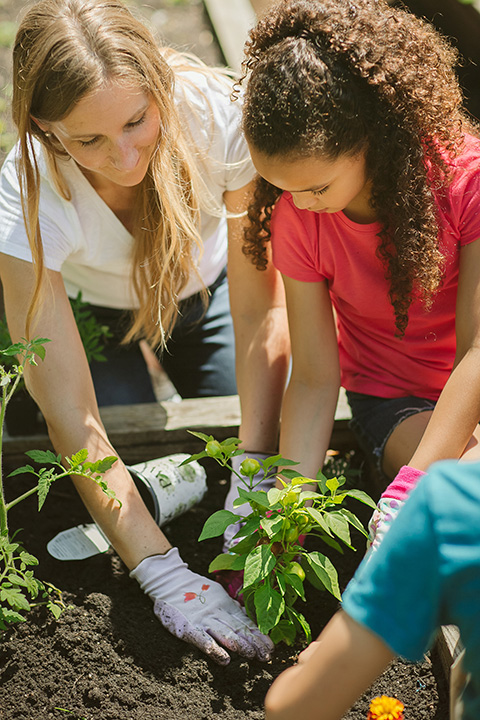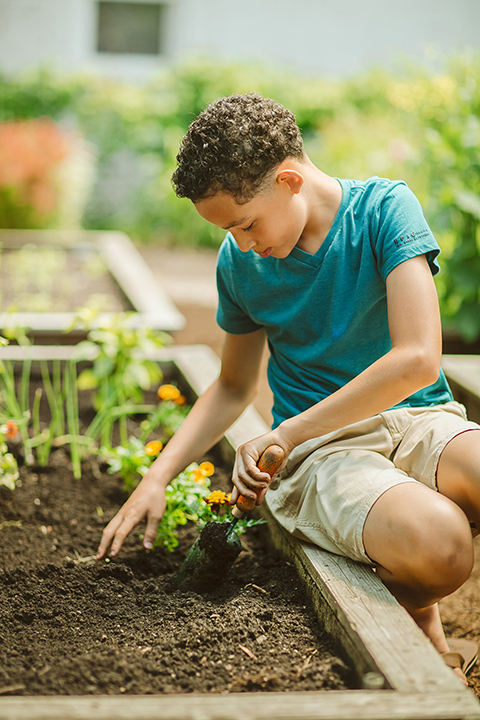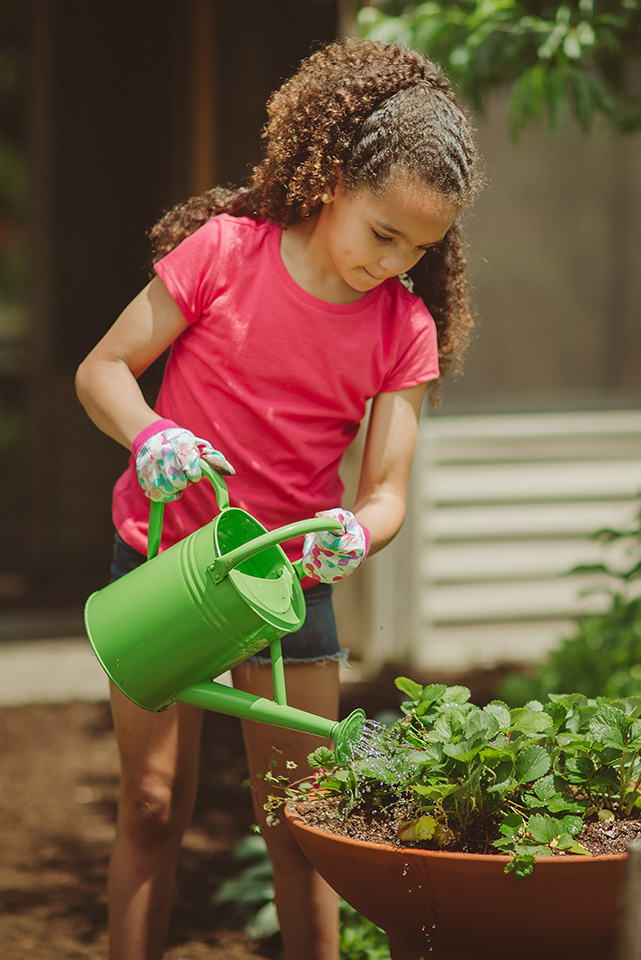 LEARNING BY DOING
Show the kids how to plant a few plants by going through the steps together, then let them try it for themselves! They'll love wriggling a plant out of its container, loosening up its root mass, then planting and watering.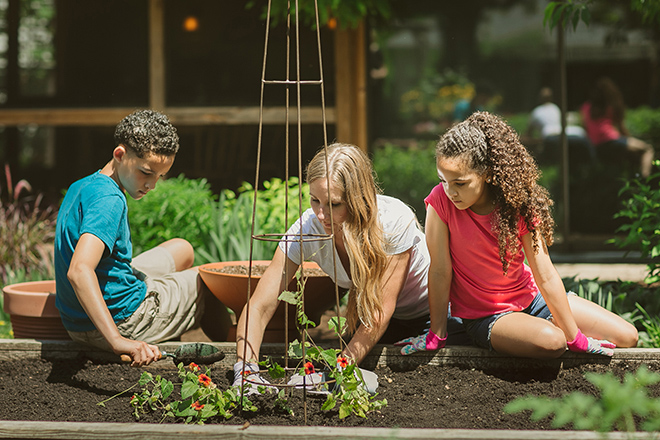 SET UP AND PLANT AROUND THE THUNBERGIA TRELLIS
It's generally a good idea to start planting in the center of a bed and work your way out so you don't accidentally smush and damage plants.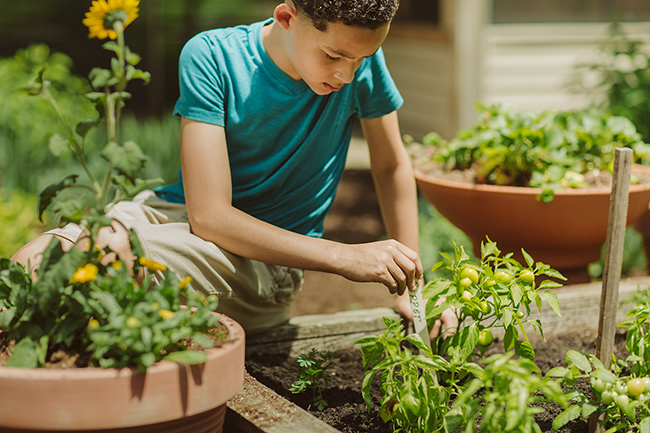 PLACE THE NAME STAKES
Once all the plants are in place, drop in the name stakes you made together so the kids can check back and watch things grow, knowing where each plant variety is.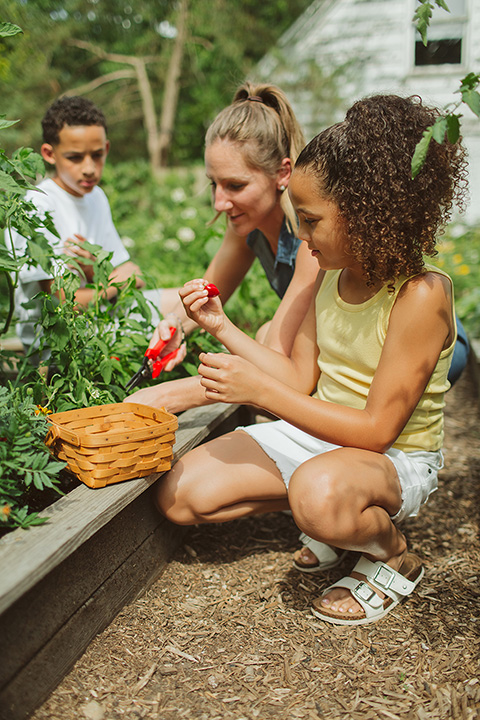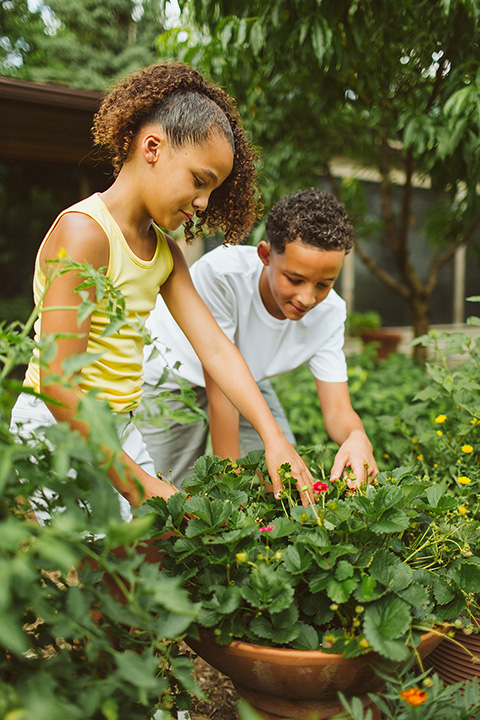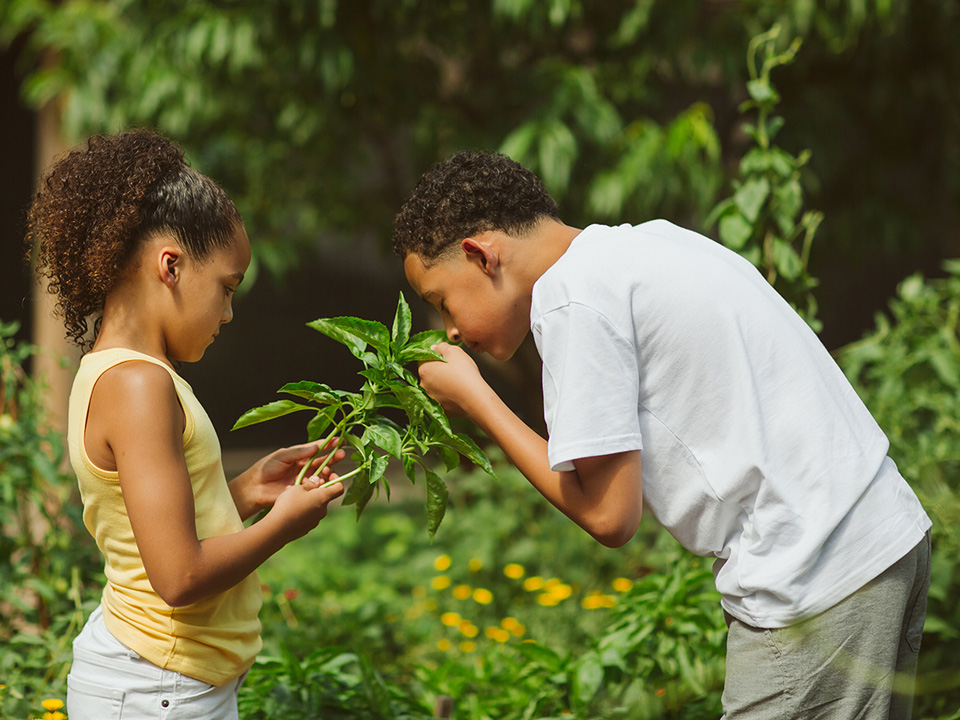 GARDEN TO TABLE
Getting kids to eat veggies is hard, but they'll be dying to try the tomatoes, peppers, and berries they planted and cared for themselves. Not only will they taste better than the store bought stuff, they'll come with a sense of accomplishment and change the kids' perspective on food forever.