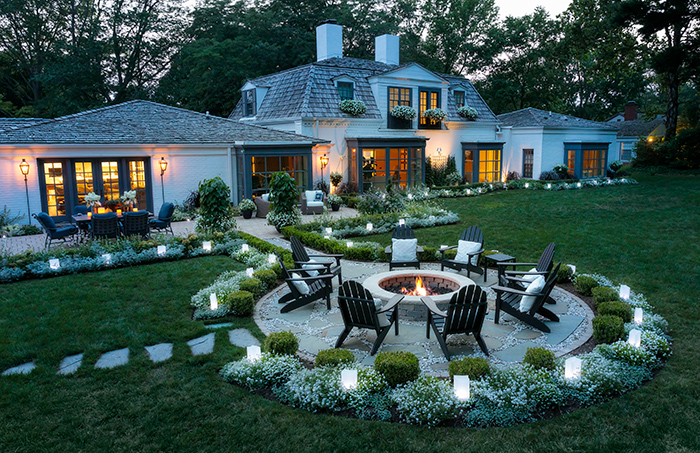 Tips for Planting a Moon Garden
Moon gardens can take on any size or shape. Try out the concept by widening an existing border and planting it with white flowering annuals the first year, then add in more permanent perennials and shrubs to pursue the theme further if it suits you.
Tip 1
Garden Layout
Before planting, spend some time in your outdoor space and consider what areas you'll want to use in the evening and at night. Keep in mind how you and your guests will move through the space. For example, if your backyard has a walkway to an outdoor seating area, work on border plantings along the walkway and plantings to surround the seating area to create a cozy ambiance. The plants can act as natural guides and draw guests to specific areas.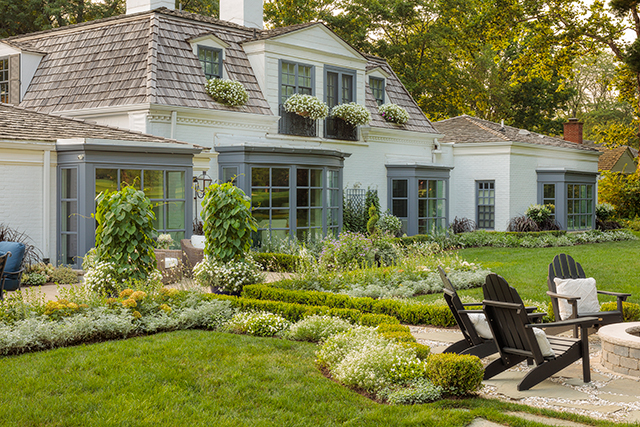 Tip 2
Plant Selection
The more white plants there are, the more light will suffuse the space. White flowers and silver or white variegated foliage exude a gorgeous glow from the subtle reflected light of the moon. Just be sure to site your moon garden in an open area where the moonlight can shine directly onto your plants to make them glimmer in the dark.
Below you will find a full list of the plants we used in our moon garden, from tried and true annuals to perennials and hearty shrubs.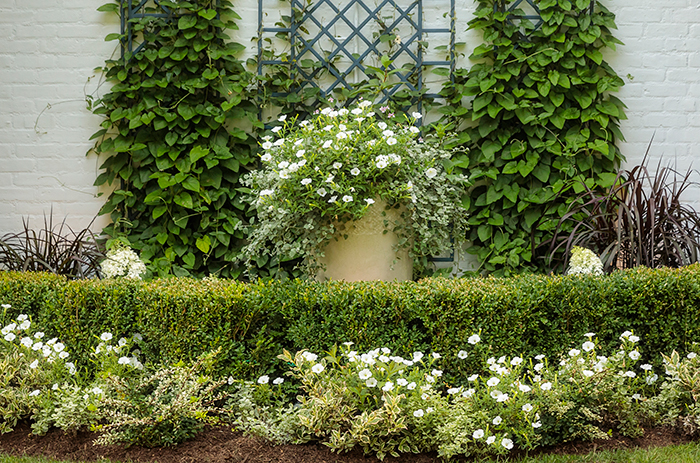 Tip 3
Lighting
Even though the plants in your moon garden will give off a magical glow as the day wanes, incorporating some warm lighting accents can add a lovely ambiance to an evening get-together. We used LED votive candles and covered them with small paper bags to soften their glow throughout the garden. You could also use strings of fairy lights to illuminate certain areas of the garden without overpowering the pleasant natural evening light.