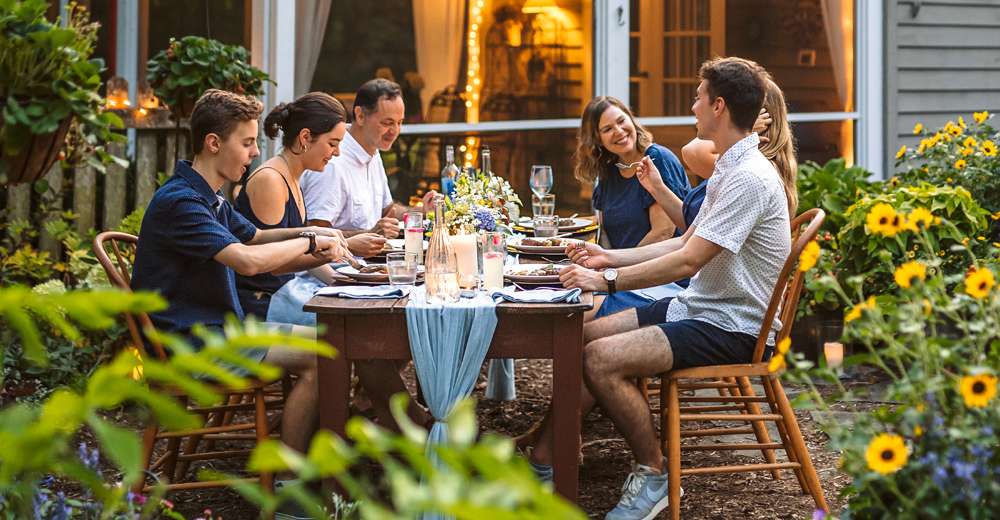 Celebrating at Home
We've all been spending more time at home recently. This family has made the most of their extra time by gardening and cooking together more often. They've found that there's a deep satisfaction in harvesting fresh herbs and veggies and incorporating them into their garden-to-table meals. This has made special occasions all the more memorable.
A Homegrown Menu
Larry and Manon were absolutely determined to make their daughter's graduation celebration memorable, despite having to cancel the big shindig due to the pandemic. As a catering chef, Manon knew that starting with homegrown vegetables and herbs was essential to creating a delectable menu. As she and her daughter Nicolina planned the meal, they made sure the Proven Harvest® basil, tomatoes, peppers and strawberries were started early enough in the season to be harvested for the big day. Hydrangeas were planted the year prior so they would be ready to use for fresh bouquets. Judging by the smiles on their faces, it turned out to be a meal that will be recounted in family stories for years to come. Even Pippin, the mini golden doodle, joined in the fun!
Check out some of the recipes from their outdoor gathering, and find links to help you grow a delicious harvest of your own!

NICOLINA'S GRADUATION DINNER MENU