by Jane Beggs-Joles
Sure, sometimes it's great to go big. Nachos, for instance. Small is just a couple of sad tortilla chips on a plate.
But sometimes going big isn't the right call. This is especially true for plants. We've all seen the yard with a huge tree blocking the front window. That cute little Colorado blue spruce grew up to be a forest-sized specimen, and a suburban yard is not big enough for its magnificence.
Luckily, plant breeders have done some great work developing smaller versions of the plants we love but can't quite fit into the typical landscape. Here are some cool new options for gardens: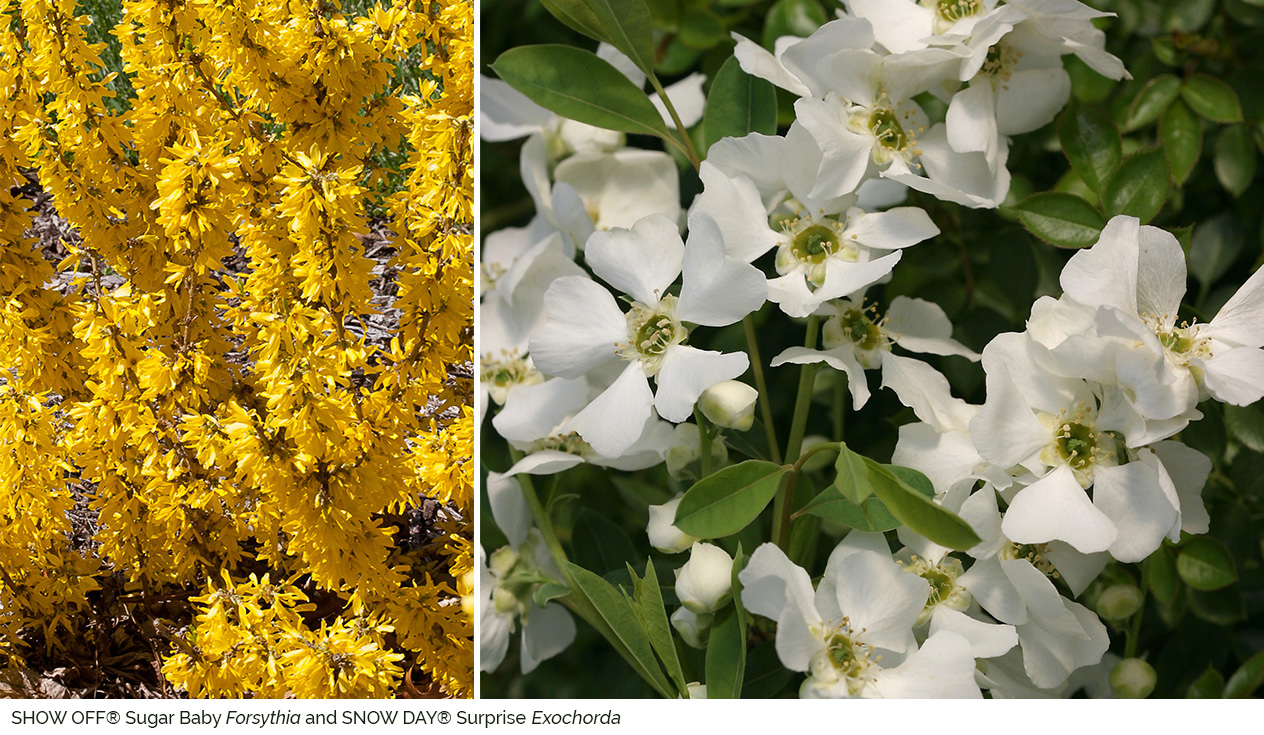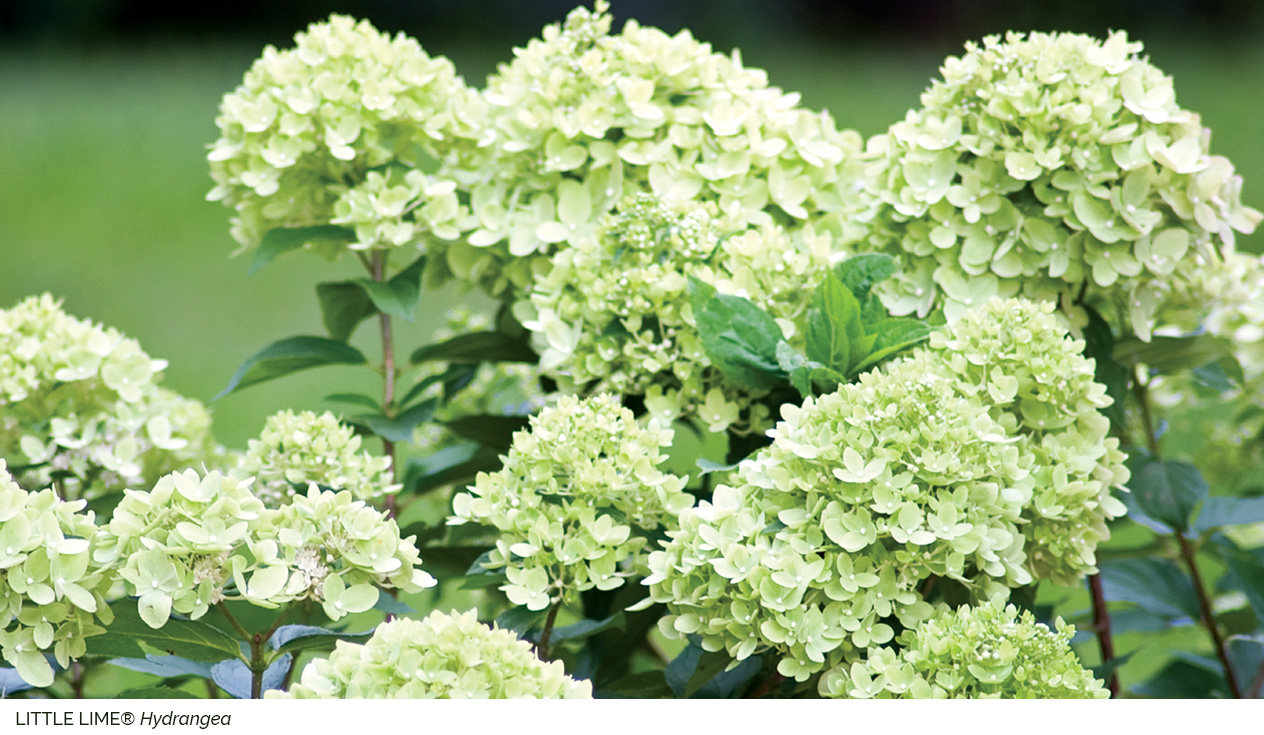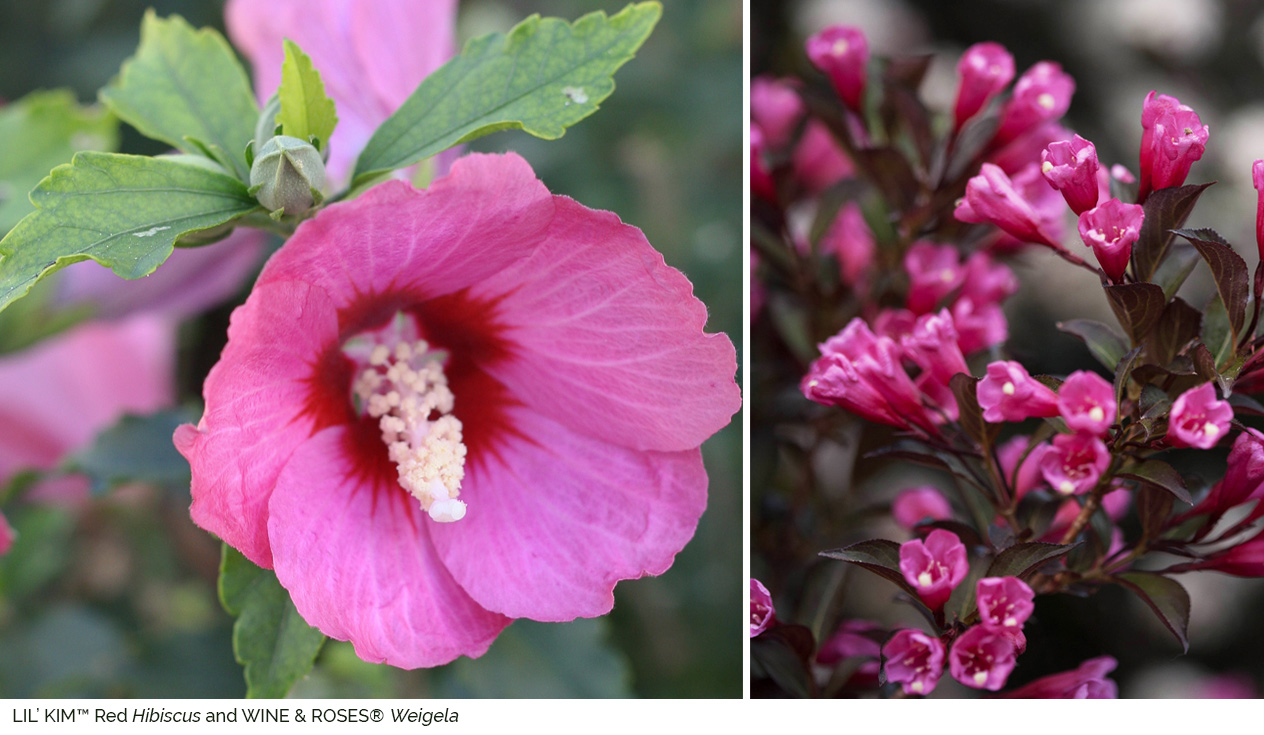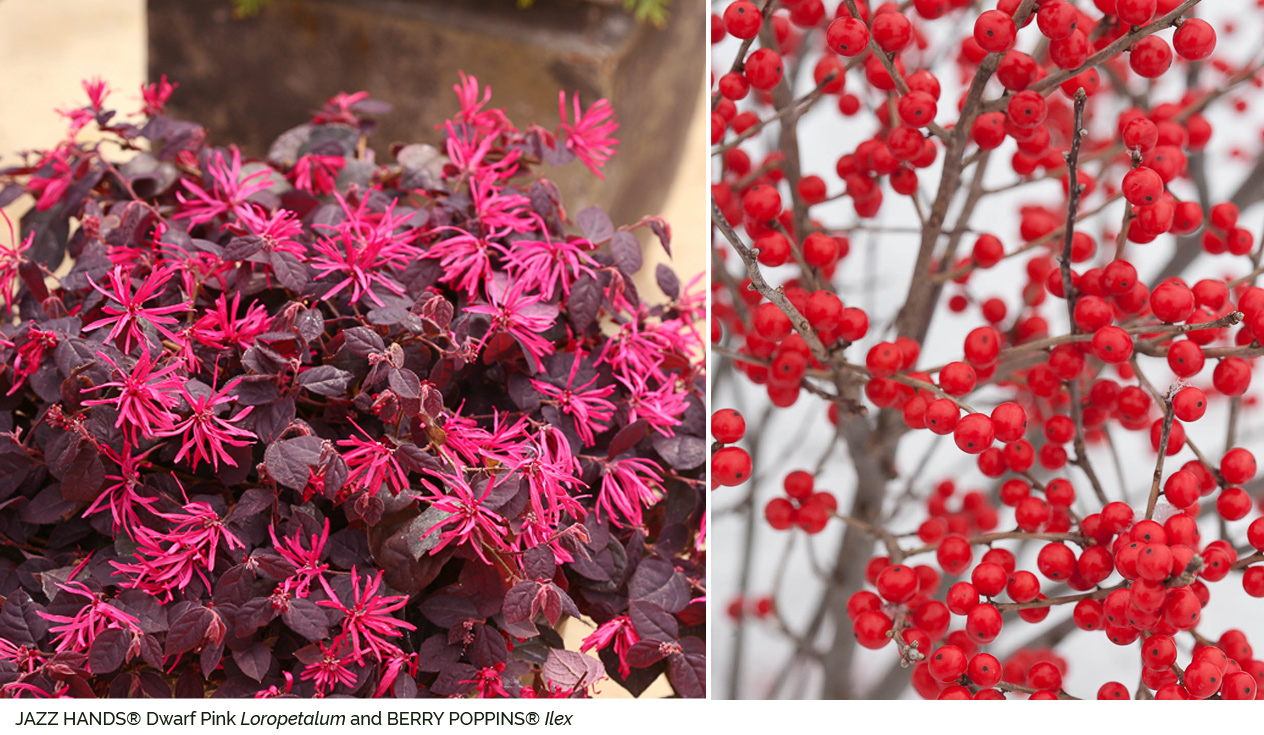 Forsythia: Forsythia does one thing, and does it well. But when those cheery yellow flowers are gone you're left with nothing ornamental the other 50 weeks of the year. Minimize the square-foot investment in spring flowers by using a dwarf variety like Show Off® Sugar Baby Forsythia. It does what all forsythia do, and does it better: yellow flowers line the stems from base to tip. Best of all, it grows just 1.5-2.5 feet tall!
Pearl-bush. Another one-hit-wonder, old-fashioned pearl-bush is covered with pure white flowers in spring. It's a delightful addition to gardens where the white flowers are the perfect complement to spring bulbs. While older varieties may grow 6'+, Snow Day® Surprise is a compact plant that grows just 3-4' tall and wide.
Hydrangeas. Moving on to summer, we need hydrangeas. Doesn't everyone? There are small versions of favorites like Quick Fire® and 'Limelight': check out Little Quick Fire® and Little Lime®. They are about half the size of the originals! If you're looking for something really small, Bobo® is just 3' tall. These cold-hardy plants can overwinter in containers in most of North America so they're ideal for patios.
Rose of Sharon. Another summer classic, Rose of Sharon produces loads of tropical-looking flowers in the heat of the summer. The Lil' Kim™ varieties grow just 3-4' tall, and are available in three colors for Spring 2017: White, Red and Violet.
Weigela. Wine & Roses® is a fabulous plant, but it can get a little too big for some situations. That's why we introduced Spilled Wine®. Wider than it is tall, it grows 2-3' tall and 3' wide. Like the original Wine & Roses weigela, this new variety has intense pink spring flowers and dark purple foliage that is attractive all season long. It's ideal for foundation and mass plantings. Buy three or five of these for beautiful mid-landscape color.
Chinese Fringe-flower. Another plant with season-long appeal, Jazz Hands® Dwarf Pink Loropetalum grows just 1-3' tall and wide. The outrageous spring flowers appear in spring and contrast with the dark purple foliage. If you need something even smaller, try Jazz Hands® Mini: it grows just 10-12" tall! These are really fun little plants that everyone in Zone 7b and south will want in their yards.
Winterberry. Spring and summer get lots of attention, but we've got something for those of us in the Snow Belt, too. After all, winter comes every year, and we need something to look at other than the drifts of snow. Berry Poppins® winterberry is a heavy fruiting dwarf (3-4') variety that will brighten winter landscapes in a minimal amount of space. Just remember to plant her consort, Mr. Poppins™, nearby.
Smaller plants are perfect for smaller yards. You can still enjoy the plants you love without having to prune them hard every year. Right plant, right place still applies!