by Jane Beggs-Joles
Mother's Day is coming, and you know what that means: finding something nice for Mom. Trust me,
Mom doesn't want another scented candle or a box of chocolates that she'll be expected to share. She
wants flowers. And why should she settle for a mere bouquet of flowers when she could enjoy a garden
plant that will flower for years to come? Mom taught you the value of a dollar, didn't she?
Hydrangeas are a popular choice for Mother's Day gifts, and unless your mom is Madonna, she'll likely
be very happy with a hydrangea plant. However, hydrangeas are the source of much gardening angst.
They generate more questions than any other genus! Now, we know you don't want to cause Mom any
more stress. After all, she put up with you as a teenager; she doesn't deserve any more attitude. So here
are some quick tips to help you pick out the right plant for her: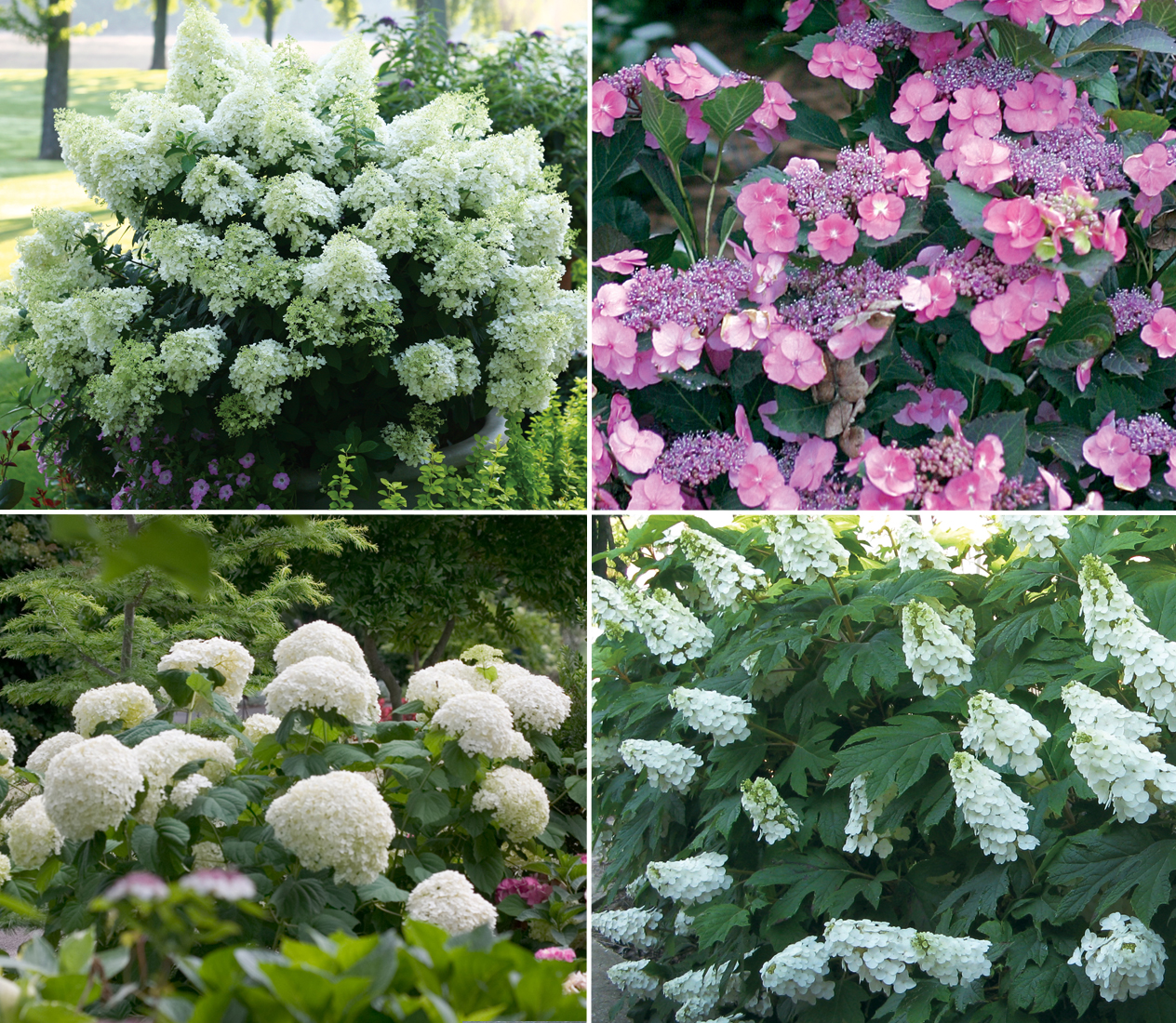 1. Most hydrangeas sold as Mother's Day gifts are Hydrangea macrophylla (bigleaf hydrangea).
People often ask if they can be planted in landscapes after the holiday. Yes, they can, but
varieties used by florists are selected for forcing in greenhouses rather than landscape
performance, so their garden success may be hard to predict.
2. H. macrophylla flowers are affected by soil. In acidic soils with aluminum in them, flowers will
be blue. In basic soils, or soils without aluminum, flowers will be pink. This is true of H. serrata
(mountain hydrangea) as well.
3. It can take a season or two for flower color to change. The default for most container grown H.
macrophylla is pink flowers. Once planted the flower color will change to purple and blue if the
soil is acidic and contains aluminum.
4. Soil does not affect the flower color of H. paniculata, H. arborescens or H. quercifolia. What
you see is what you get, although many varieties will open white and transform to pink later in
the season.
5. H. macrophylla , H. serrata and H. quercifolia bloom on old wood. Prune them immediately
after flowering. Better yet, don't prune them at all.
6. H. paniculata and H. arborescens bloom on new wood. They may be pruned in late winter.
These are great choices for moms in cold climates as they will flower even after very harsh
winters.
7. Reblooming  H. macrophylla and H. serrata bloom on both old and new wood. It's still best to
avoid pruning them, but if you have a hard winter and the plants are damaged, you will get a
second chance at flowers with the new growth. Look for the second round of blooms in late
summer.
Armed with this information, you should have no trouble picking out the perfect hydrangea for your
mother. You'll also impress her with your horticultural knowledge. The only thing she would like more
than a beautiful plant is having you come spend the day with her and plant it. That, and a box of
chocolates that she doesn't have to share.